I was born in Jena, Germany, in 1970.
After completing my schooling, I went on to graduate from technical school in 1990 as a child- care worker. Afterwards I worked in various child-care facilities, and then dedicated myself to needy and care-dependent people for a number of years. In 1998 my son Joel was born at home.

Three years later I fulfilled a longterm dream by completing my training as a midwife. From the start I considered
it of utmost importance to provide the
mother-to-be with continual, personal care,
starting with the pregnancy, encompassing the birth, and including the post-partum follow-up. To this end I worked as a delivery nurse in the ›Krankenhaus Am Urban‹ (Urban Hospital) directly after graduation.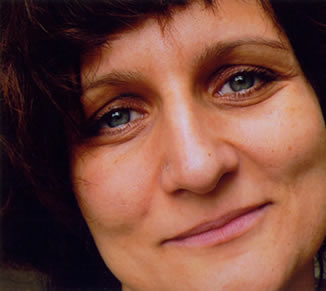 Before long I was able to fulfil another dream: in 2004 I went to work for a year in the Carribbean. On Trinidad und Tobago I gathered invaluable experience as a midwife in the Mount Hope Hospital.
Concurrently I worked at the Amicus Birth Center, which is the only birthing center on the islands.

Since my return to Berlin I have offered out-of-hospital births, and provide care for women and their families during home births as well as in the Treptower Park Birthing Center. Additional training in acupuncture at the
Shou Zhoung School for traditional chinese medicine has served to complement my professional expertise.
In addition I have a diploma in Cantienica kegel exercises.